SUSTAINABLE ENVIRONMENTAL AND COMMUNITY BENEFITS
Creating an enviable and lush environment, achieving the highest level of subtropical building in Brisbane.

Midtown Centre is 35% more water efficient than a conventional building.
Midtown Centre's environmental efficiency reflects a 37% CO reduction compared to a new build.
Midtown Centre is 231% more environmentally friendly compared to a demolish and new build scenario.
Than a conventional building.
Construction is committed to minimising construction and demolition waste.
Over Australian Standards. On-floor A/C with perimeter and internal zone control.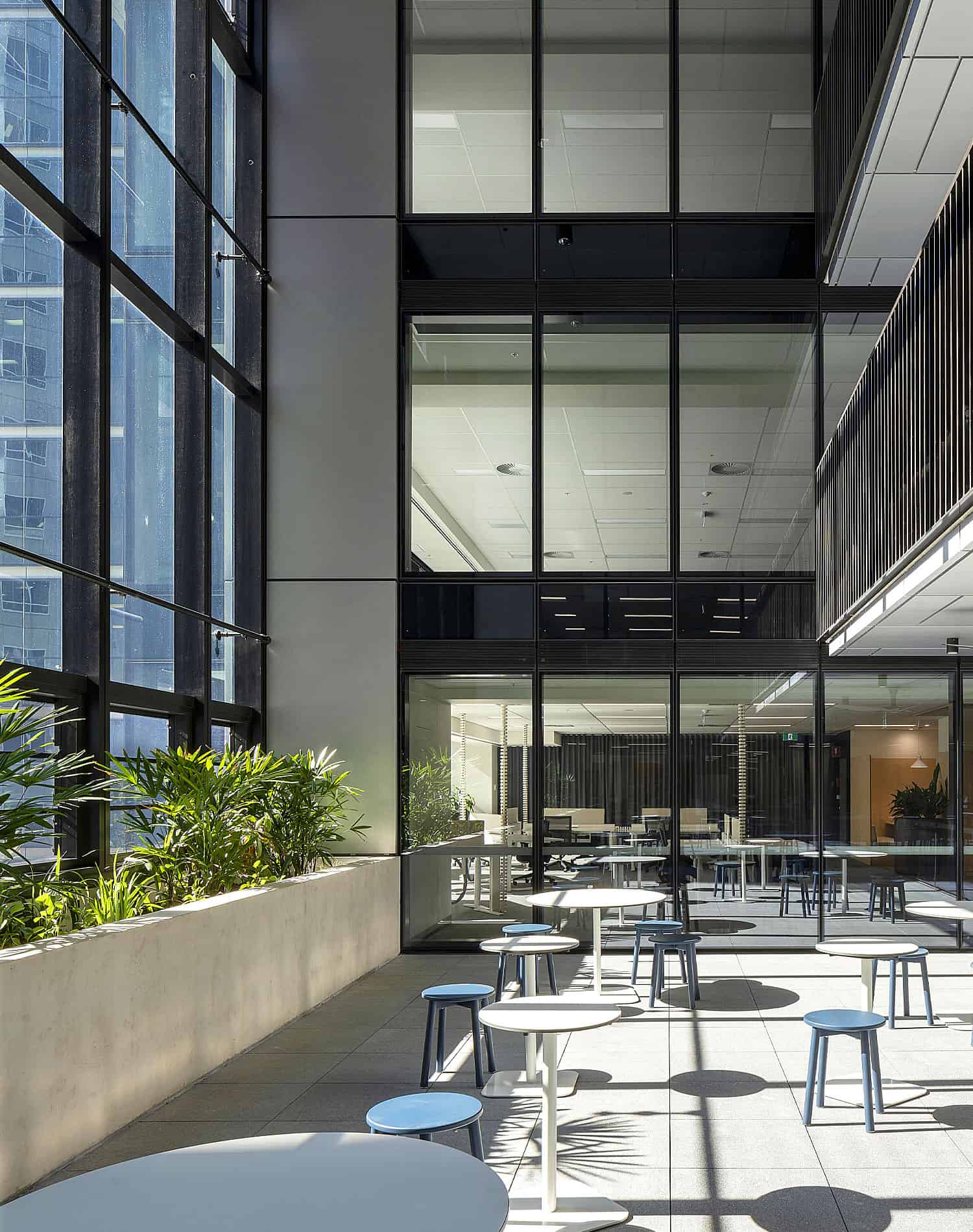 the first COVID-19 responsive building in Brisbane
Tenants have the ability to design and build a "COVID-19 safe" floorplan by spacing desks 1.5 metres apart (density of
1 person per 12sqm).
Midtown Centre provides 50% additional outside (fresh) air supply over the Australian Standards minimum (11.25 litres per second per person compared to the minimum requirement of 7.5 litres per second per person).
Installation of UV filters on the base building air handling units which reduces bacteria and air contaminants in the air by 99.7%.
Automated glass louvered window system which enables fresh air flow through the mixed mode areas.
Keyless / touchless main entry and thoroughfare points.
Sensor taps to building amenities including end-of-trip (EOT).
Automated and touchless door entries to EOT / Wellness facilities
"I think that Midtown Centre must be the first COVID-responsive office building in Brisbane. I think it's an exemplar, I think it's a benchmark."
Karl Fender, OAM - Fender Katsalidis
Midtown Centre's end-of-trip facility is designed to support active transport options and the wellbeing of its occupants. Located on Level 3, the well-considered club-style environment
features a "Chill Out Zone".